Ecommerce Business Ideas That'll Earn You Great Deals in 2022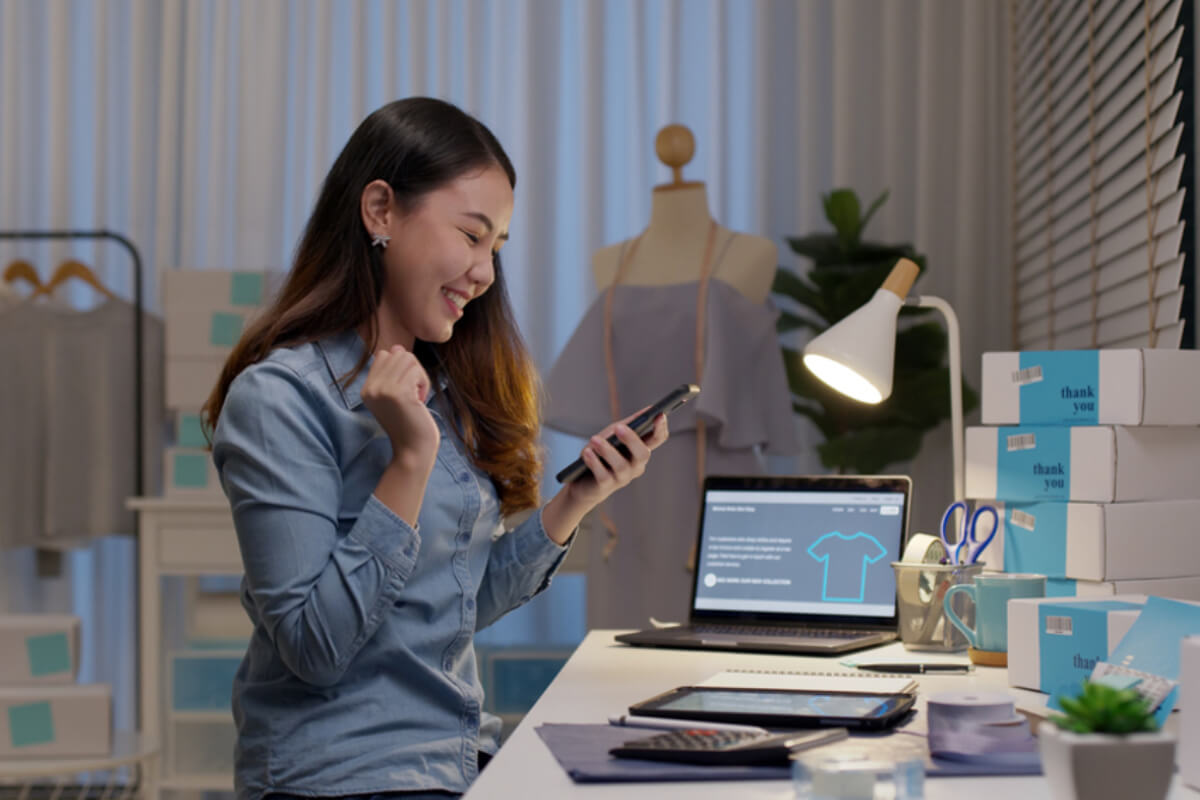 Despite the pandemic disruption, e-commerce seems to have fared comparably well in terms of revenue gains on investment. The onset of the pandemic alone saw a huge skyrocketing of demands across various e-commerce platforms. Understandably so, with lockdowns and avoiding in-person store visits, people have gone the e-commerce route and caught up on the trend quite early on in this decade.  
Ecommerce has been booming since its inception and rightfully helped its investors  
earn a great deal in terms of long term returns.  
In this blog, we aim to discuss 10 ingenious eCommerce business ideas that can definitely earn you great deals this year. 
What's the ecommerce success story?
It's important to understand that any eCommerce business has a variety of potential success rates. 
As some business ideas have growth prospects and some don't. And as an eCommerce startup or investor, it's nevertheless imperative to understand and research the market space before jumping in, to analyze well which business idea cuts the chase and which don't. 
Thinking of starting an online business? Few good ideas to think about.
Any eCommerce store front works well with a little help from some good digital marketing integration, thereby improving visibility. Cutting a niche in product selling, like selling rare or curated products can sometimes also help in achieving a better search result appearance slowly building a monopoly. 
Good market research involves a complete understanding of the industry space before starting a business. This is the first step to getting great deals early on by understanding well what one's getting into. A good market survey involves tracking competitors, analyzing prospects and potential buyers, marking sellers, listing products, and carving a niche. 
Listing the ten ingenious tricks or online business ideas that'll earn you great deals in 2022.
Smart home products and accessories
Despite the rising demand for smart IoT products including gadgets, speakers, and wearables across the world. Surprisingly enough, not many eCommerce stores are selling these products online. Capitalize on this missed opportunity as one of the most innovative online business ideas of 2022. With a market size expected to triple the next year, now is the right time to start planning e-selling in this upcoming niche market. 
Online grocery and food store
The pandemic surely exploded the online food and grocery shopping demands to a whole new peak. With offline stores closed during lockdowns, people were implored to buy online without a choice. On a brighter note, this potentially shifted a lot of offline buyers to opt for the online route for good. Ease of use, list of product choices, and on-time deliveries were factors that converted prospects to loyal monthly buyers. Upkeep this trend in 2022 with good vendor relations, product line ups, and organic local sourcing to attract and convert a wider customer base and target more specific market needs
Selling subscription boxes
Did you know? In the last 4 years itself, subscription boxes have reached a groundbreaking 800% sales alone. With the pandemic surely driving more and more online sales as people stayed at home, subscription boxes are predicted to also sell well in the future because of the novel surprise element added to them. With more people signing up for multiple subscriptions or frequent product reorders we ensure this trend won't be gone too soon.  
Online fitness supplies
With gyms being closed for the greater part of the last two years, called for an increased demand in buying fitness equipment online. From simple things like yoga mats, and athleisure, to buying treadmills and gym supplies, the trend is rising.  Online fitness stores are doing really well and have converted a substantial customer base in the last few years alone while continuing to grow exponentially. 
Wedding products
Pandemic weddings kicked off the online wedding supply store sales last year. With selling supplies like guestbooks, fresh cut flower arrangements, custom servers, centerpieces, candles, decor, veils, gift boxes for guests, accessories and even wedding cakes the list is unending. The wedding supplies business turned into an incredibly profitable eCommerce business idea in 2021, being a successful niche industry that promises predictable season sales and stable yearly revenue for its sellers. 
Natural health products
Nowadays average consumers are increasingly turning organic product lovers. All natural formulations are especially working well with many consumers. This natural FMCG niche product market has rapidly skyrocketed over the last few years with most of these brands selling online, generating an overall good annual revenue and a substantial market share in the FMCG industry. 
3D assets
Several 3D cross platform gaming industry players have launched their asset stores online. These trademarked assets are a collectors lot. There is a demand in the gaming  industry for 3D assets especially for AR and VR apps. Dealing in selling authorized third party developer assets can also set off monthly subscription purchases and promise a good yearly revenue in the coming years. 
Fashion and clothing product market
This niche industry never fails any business. The clothing and merchandise industry has always been a top selling product choice when it comes to selling online. This niche is stable and has consistently generated great revenue returns for most successful ecommerce storefronts. 
Pet food industry
The pandemic caused several pet owners to shift to buying pet supplies online. This niche industry is growing strongly in India too as a profitable and innovative e-commerce business idea. With several pet care brands selling treats, pet beds, toys, chewers, training hoops and even pet merchandise. The pet goods niche is surely an upcoming ecommerce target for many aspiring online businesses.  
Hardware stores
With both builders and average buyers looking forward to completing their home renovation projects during the pandemic. A lot of h ardware supplies were in demand online. Ordering hardware online has its own perks including better deals, product line ups and free deliveries. It converted a lot of potential customers who eventually ended up buying hardware online and seemed to have preferred the ecommerce route better. 
Starting a robust and well planned e-commerce dive needs you to shortlist a stable and profitable eCommerce business idea. The above 10 niche yet profitable ecommerce business ideas can surely help you start thinking of your ecommerce startup today.
The things you'll need for great deals
.
A good R&D and a trustworthy platform can help kickstart any e-storefront today and help you start getting great deals from your very first venture. 
The eCommerce business space is rapidly growing in the country. As new startups continue to rank among top eCommerce businesses in India every year, there seems to be a lot of future promises that are holding quite well in this sector. With new online business ideas gaining ground this sector is far from reaching its saturation and is allowing several unconventional business ideas like pet food selling or wedding e-stores to turn out to be the best online business initiatives out there. 
With several experienced and IT resource rich eCommerce service companies providing cutting edge ecommerce solutions in India, the result is lending well to the rising herds of unicorns evolving from the eCommerce sector every passing year  
PQube is an Indian IT ecommerce and business solutions provider, dealing exclusively in cloud solutions with third party integrations like AWS, Azure and Google cloud platforms, custom web development, infrastructure management services and business automation like setting up ecommerce platforms for upcoming businesses, e-retail solutions alongside data analytics, digital marketing, mobile apps development, providing integrated e-commerce solution suites and packages with hosting support and much more 
PQube also offers an initial free consultation session with an  in-depth conversation about each client's retail or ecommerce needs and the solutions it can offer. It has helped many leading organizations and retail businesses across the globe to set up and successfully manage their e-commerce sales automations ensuring the best hosting support and technical needs for a seamless digital e-selling experience.