Idle Mind is Devil's Workshop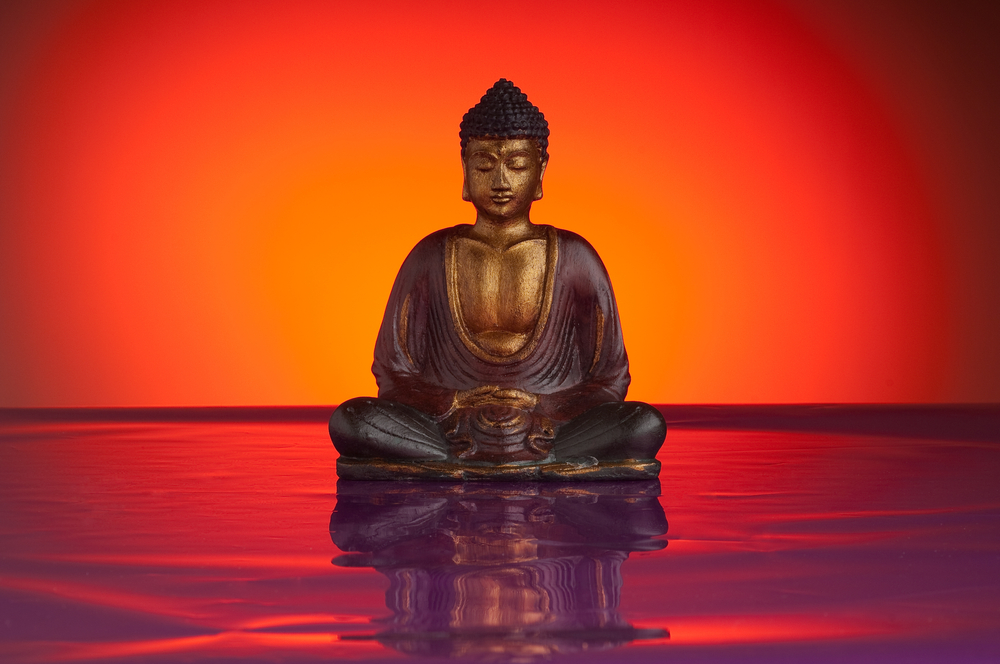 This is my first article online and I wanted to share an experience and try to analyze emotions, psychology and inferences. I am always fascinated on how complex a human brain is and how different people behave in different circumstances without second thought. I take my short story as an example to start with….
A couple of weeks ago, while at the Bengaluru airport on way to New Delhi for "Renewable Energy India Expo", I realized my passport was about to expire in 4 months. There was an adrenaline rush of questions – how did I miss it, why didn't my smartphone remind me in time, what if I had not taken that trip that day and I could have been stranded for a future prospect meeting…..slow down my heartbeat and say "all is well" everything happens for a reason and nothing is late and there is time to do everything right.
On my return home, I research a few quick updates on renewing passport online (the last time I renewed was in Chicago 10 years ago). My eyes scan through the top 10 results and at the same time another thought on how convenient it is to find information online. I find my target website, go through couple of quick links and I realized how technology has advanced in the public Passport Service in India. And so I turn on my Surface Book, fill in all details, ready to pay and schedule an appointment. Now the fun part, my Jekyll and Hyde start playing tricks and one of them has to decide for the moment.
Normal passport = 1500, Tatkaal (a.k.a. "fast track") = 3500…I tell myself I don't have any urgency, some one else who is in an emergency situation could possibly get an appointment slot instead of me, and I will save 2000 bucks. So I choose Normal mode, pay 1500, schedule the appointment next Friday and all set. At that point I am still wondering who won – Jekyll or Hyde – the answer was not there yet.
So the magic day arrives on a Friday at 11:45 AM. It had been a couple of rough weeks personally with some weird cold and flu that never fully cured. The appointment is set and I have to go and complete it and not push it tomorrow because tomorrow never dies. As always my mind starts reviewing choices – do I drive or take a cab, should I leave one hour or two hours ahead of the schedule…my sane mind says take the bike get there by 11:20 and forget the rest….that worked in spite of the unpredictable traffic, I reach 11:15 am, park my bike, get in the first queue where token numbers are issued and I realize there are three groups of counters A, B and C to complete the passport application process. About 250 to 300 applicants and 70+ associates handling the daily routine of applications, I walk through security gate with token number N191. Yes there is a prefix and I am not sure but N maybe Normal, T maybe Tatkaal, there was also S & O series.
At 11:40 am, I get through and wait for 10 minutes, my token number pops on the big screen and I am delighted – hey that was fast for Normal mode. Very happy! Walk into the designated area and a quick scan around the premise shows there are more than 20 "A" counters, about 6 "B" counters and maybe 5 or 6 "C" counters. I get through first round of verification and then back to the waiting room. About 30 minutes go by and I am starting to feel uneasy. The questions start coming back to when I was playing Jekyll and Hyde in my head….and someone announces on intercom that about 20 odd tokens can now go to the "B" counters….people start running around cutting queues and lines and I am thinking what happened to the sequence and calling of token numbers that worked beautifully for the "A" counter – is there an answer? – not yet.
Another 15 minutes of waiting / standing in front of the B counters, it starts making sense. There is only one waiting room but no designated space for waiting for B and C counters and that explained the chaos. There was two other big screens confirming the sequence and process still exists and there is no cutting queues/lines. Still happy that it was progressing reasonably well. About an hour since I reached, I got through A and B counters. Not bad right? Yeah I am also having a cheap sense of saving 2000 bucks at this point… haha (lol).
Moving to the last corner of the building where the C counters were crammed, I look at another set of big screens and my heart stops a beat. It was showing token N106 and mine was N191. I stand there hoping it would not be all that bad, but the wait started to get into Hyde's nerves… it was moving at snails pace and I quickly enquire an associate if this will take time to get to 180+ token number and the answer was YES!
I moved back to the only waiting room with chairs and settled down. My sinuses were starting to act up, my head started throbbing, get on to my smartphone to handle business and team (thinking that might distract me) but the network inside was either blocked or really bad, the internet was not responding. Suddenly I realize I am becoming impatient, frustrated, Hyde pops out of nowhere and says "Look at the Tatkaal tokens they are moving so fast and you are stuck here" – I had to do something before I lose my mind. It is about 12:15 PM now and there ought to be something to do, but I felt time stop and not move at all. Digging deep into my list of things to do, I asked myself, "You always wanted to share and give back and write – did you even start?". That was the moment. I took my Blackberry and I started writing the first 6 paragraphs above. In fact I even forgot to constantly gaze at the big screens to see if my turn is up. All those emotions (frustration, anger, impatience, instant gratification) completely took a back seat and I was in my moment writing my first draft. Suddenly my name was called out on the intercom because I was not looking at those big screens for the past 20 minutes. I save my draft finish up the last round of verification at the "C" counter and get out of the exit door and look at my clock, it was 2:45 PM. So my Normal passport application was only 3.5 hours but I definitely felt like I was there forever. Take the time machine back 20 years when I got my first passport done, it was agonizing 3 full days and that Friday, I only spent little over 3 hours today. Are we making progress, is technology helping, are we truly making leaps and bounds in our day-to-day things to do- you know we are!! We just don't take the time to appreciate, assess and compare.
I came back home around 3:30 PM, grab my late lunch and settle down in front my Surface Book, having a new perspective. Today's Passport Renewal by itself seemed like a journey revealing so many things to me and I wanted to share what matters the most. It is important to have Compassion, Empathy, Humanity, Respect, Dignity, Self Discipline, Drive to Succeed and Work any way to achieve the Peaks! It is important to take a deep breath, every time you are angry and frustrated, take a step back and look at the bigger picture! Enough writing today? Yes I need to finish up my days work now. Until next time, Keep dreaming, collaborating, sharing and working together with people ("the true wealth").
Build People to Build Business™ – PQube Business Solutions™
To My Readers, feel free to share your thoughts and comments. I think the best way to master a new skill is to start with the basics and get others to provide constructive criticism!