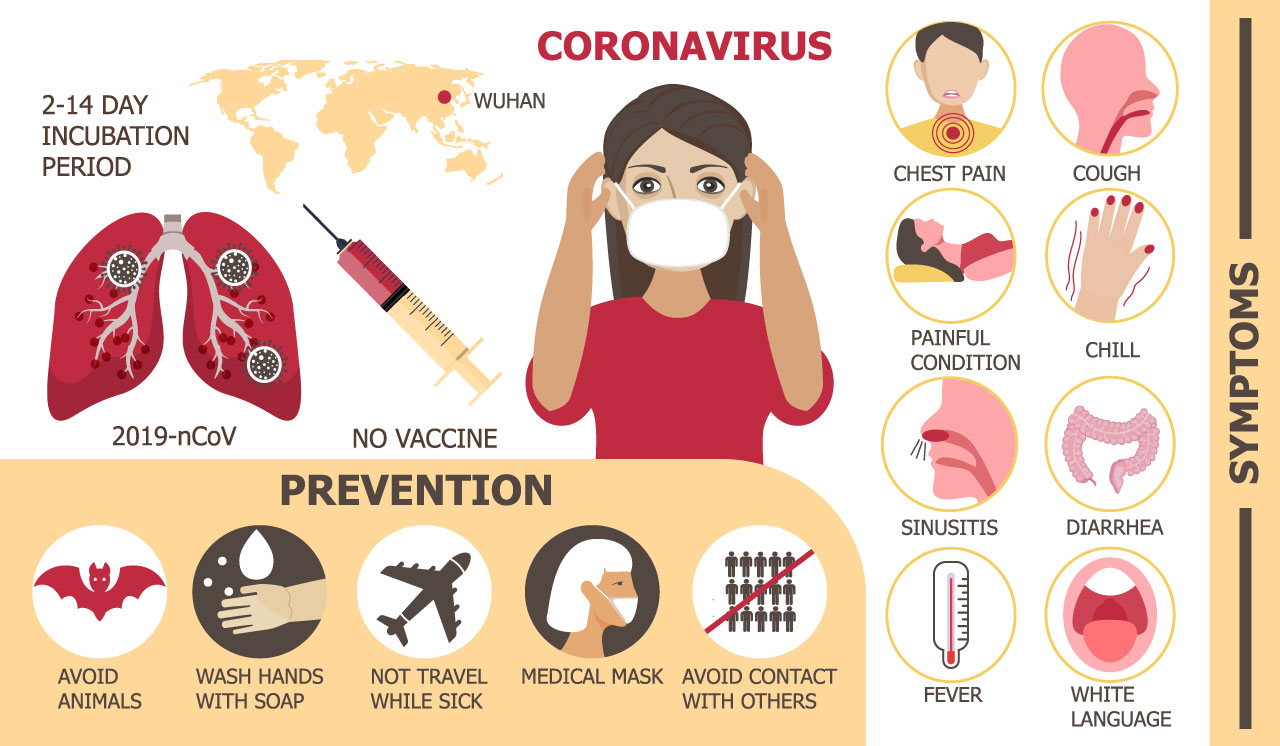 CORONA, COVID19 has hit our country and the whole world with so much intensity and venom, no words can capture it all. Never before in my life which is all of 72 years and counting have experienced anything anywhere close to this. I only used to hear from my earlier generations and have read here and there that the killer disease plague had hit the mankind in our country a long time ago. But with the advent of science and inventions of so many medicines to cure more or less all kinds of killer diseases, mankind thought he is more or less free from death from most, if not all the deadly diseases. Corona virus seems to be the exception for which there is no medicine as of today. Corona has not spared even supposed to be the most advanced countries such as USA, France, Italy, Spain and not forgetting the far eastern countries such as South Korea and China.
Although our country has seen several killer diseases such as measles, cholera and others in the past, this Corona seems to have scared one and all and for which none other than the Prime Minister of india, Mr. Narendra Modi had to declare a LOCKDOWN of the entire country and this phenomenon has never been witnessed anywhere in the world in the past. Such is the enormity of the effect of Corona and Corona has to be stopped from spreading. Preventing spreading of the virus seems to be the only medicine now available to the mankind.
We get to hear from the general public including the so called educated as to why this total lockdown and so what if one goes out on to the streets. See what has happened in Italy, Spain, UK and USA where they took the matter lightly and did not impose such restrictions earlier. As a result, the virus has spread like wild fire and the death toll in these countries has to be seen to be believed. They have all woken up so late that they have started appreciating India and of course, its undisputed leader, Mr. Modi in the steps taken in this positive direction.
India is a country of more uneducated than the educated masses where more of its citizens depend upon their daily earnings to eat and survive that particular day and many of them are the migrants from different states who have come to other cities and states seeking work and hence, the livelihood. The number of migrants who have temporarily settled down in several states and cities runs into crores and many of them do not even have a semi permanent roof over their heads. What would this LOCKDOWN means to them? All kinds of work, be it the construction, manufacturing, transportation, eatery and except for the healthcare industry, practically every other activity has come to a total standstill rendering a migrant worker jobless and hence, moneyless. What does he eat when his pocket is totally empty? There is neither anything to eat for him nor the roof over his head and what does he do in this kind of grave situation? He can't even travel to his native place because there is no transport of any kind available forcing him and his family to start walking back to his place which could easily be thousands of kilo meters away. God only should save him and his family and it is not even clear as to how many would perish along the road side as they walk in these harsh summer months. We have seen many video clippings showing these migrants walking back to their native places carrying with them whatever that they can along with them. It is really a heart wrenching scene to look at. The exodus of these migrants relives the memory of the partition days when hundreds and thousands of Indians living in our neighbouring country trying to cross over to India and vice versa carrying head loads of whatever that they could. If a solution to these millions of migrants walking back is not quickly found and resolved, I doubt the death toll may even supersede the deaths being caused by corona. We must appreciate the fact that both the State and the Central governments are trying to do their best in resolving many of these issues. But the main challenge in our country is the humongous numbers involved. Anything done seems less. It is the need of the hour that every citizen who is better off than his unfortunate fellow citizen contributes in whatever little way that he can to tide over the grave situation that every one of us is going through.
It is worse than a war situation and is the time for all political parties to forget their individual differences and come together to stand united and kill corona, once and for all.
It might take a few months or even a few years before the country recovers from the after effects of lockdown which has brought the whole country, and for that matter the whole world to a standstill.
We Indians are very generous when it comes to praising Chinese and others when they construct tall buildings in a matter of days and so on but hardly acknowledge our own army which has built a 1000 bedded fully fitted hospital in a matter of 24 hours Or our railways who have converted 3500 coaches into specialty hospitals Or when BBMP engineers with the help of a few IT professionals have set up a state of the art War Room to monitor corona in less than 24 hours.
Fellow citizens, let us salute these 'warriors' of corona along with those engaged in health care, police, delivery personnel and many others who are working 24 /7 just to protect/serve us.
A bit of Patience, perseverance, sacrifice, (a lot of) patriotism and last but not the least, humanity is the need of the hour for all of 130 crore Indians.
Jai Hind
BRV Murthy
Bangalore