10 Best Cloud Apps for Organisations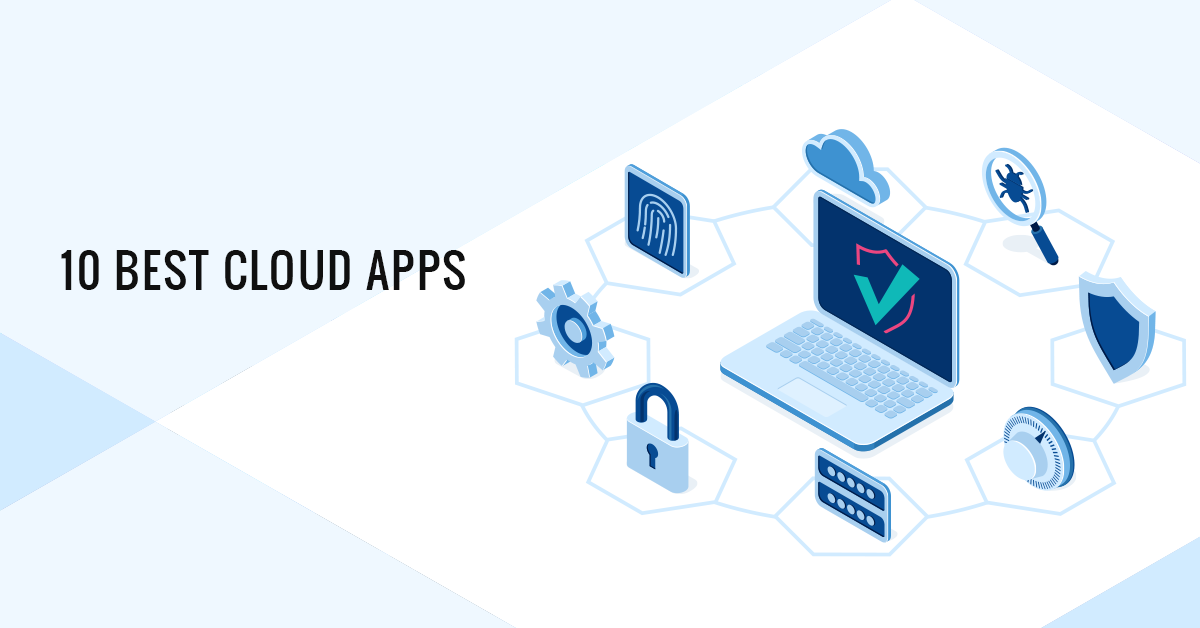 Every organization needs to use technology because it helps in improving productivity. I won't say that Cloud is a brand new technology, but most companies still follow the old techniques of storing the data in physical drives. Check out some of the top 10 best cloud apps for organizations that help you keep your data with enough security.
Cloud-based applications have gained a lot of attention among individuals and organizations. Not every CloudCloud based app helps you in just storing the data. There are many advantages of using CloudCloud based computing systems to enjoy a seamless flow of access.
What is Cloud Computing?
There are multiple aspects of cloud computing solutions to consider while working in an organization. The easy to maintain concept with the help of applications gives room to save time and effort. The modern-day cloud computing applications are available at reasonable costs without affecting the quality.
As we have discussed in the earlier blogs, cloud technology has taken over various technologies for multiple reasons. One of the reasons is convenience. Most of the cloud service applications provide an option to integrate other applications to work faster.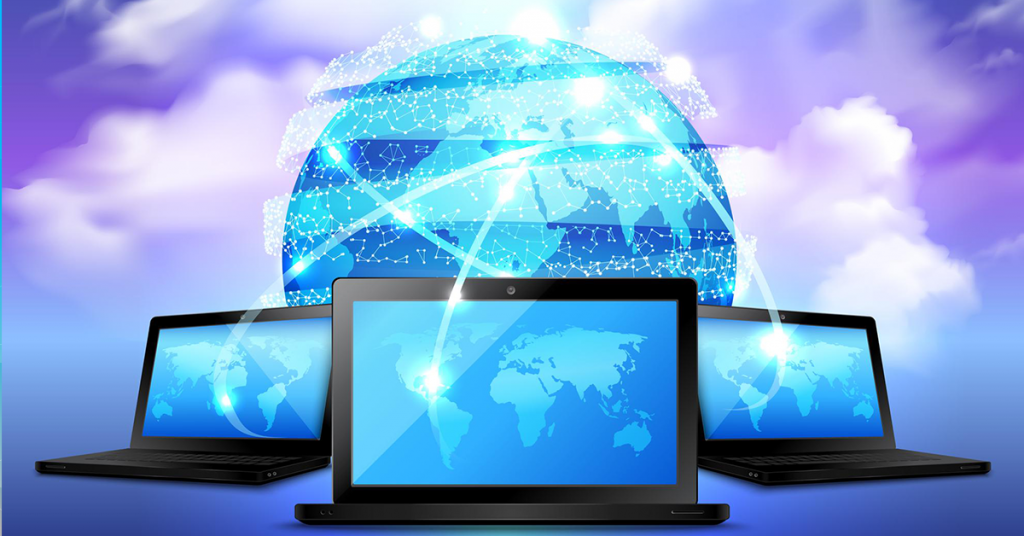 10 Best Cloud Apps for Organisations
Google Cloud
Google Cloud is one of the oldest applications compared to other participants on the list. The application not only provides an option to store your personal data but also provides a supportive tool to work on it online. 
The google application provides a list of sub-applications like Gmail, google drive, google office, etc. The majority of the users would perform their regular tasks with the help of integrated applications smoothly. Thus, Google cloud services have gained a lot of audiences compared to other service providers.
Office 365
Microsoft is always matching Google in terms of applications. But, not every time they overtake Google because of its reputation among younger generation techies. Office 365 is a cloud version of the office suite from Microsoft. There are various versions designed exclusively for home and office users to match the actual requirement.
They offer some of the best cloud apps for organizations. The package comes with Excel, Word, Powerpoint, Outlook, OneNote, and so on. For a long time, Microsoft did not optimize based on the user requirement. Not anymore, they have stepped up and introduced every possible application to match the criteria.
Adobe Creative Cloud
Adobe is the best place to find heavy-duty applications that are suitable for professionals to use. With the help of adobe creative cloud, people have an option to use on any computer without hassles. Therefore, having a creative cloud setup lets you enjoy premium applications without spending a lot of time.
Some of the applications take a long time to install on an individual machine from scratch. Adobe creative cloud gives users an advantage to set up in the CloudCloud without going through complicated processes.
Slack
Slack gained popularity over a short period because of its effective collaborations with different tools. SLACK is used in some top organizations like AIRBNB, The LA Times, Capital one, and so on.
The app is one of the best cloud apps for organizations and has weekly visitors and active users of over 10 million. Thus, it can be considered as one of the popular tools to use in commercial environments. Every individual knows that people would need a range of tools to perform their tasks. 
Slack is one of the popular tools that not only gives you options to use but also to share among a group of people to enhance productivity.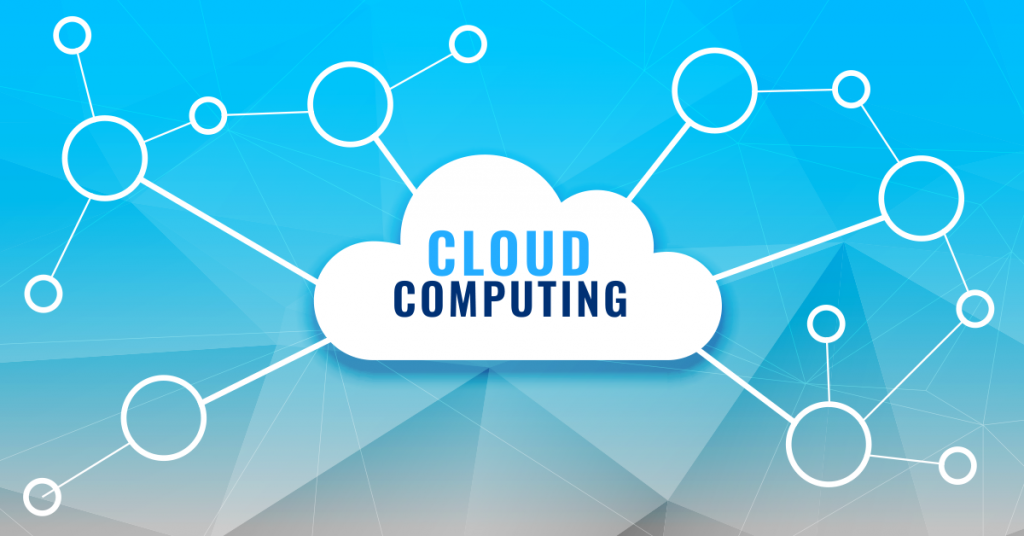 Intuit
Intuit is different from other CloudCloud based applications listed in here. Unlike other apps, it does not collaborate with other software manufacturers. This gives both advantages and disadvantages in the market. 
Finance professionals primarily use the tool because of high-level security elements. Therefore, it comes with a list of financial applications that effectively suits the target audience. Intuit reported over 3 million users in 2019, with a massive increment of over 50% from the past year.
Apple iCloud
Apple is one of the top class companies that has been producing both products and services with high quality. Every user in the world is aware that the price of Apple products and services are generally higher than other alternatives.
Despite having a massive backlog of price, they still manage to capture an audience with the help of top-notch quality. Some of the organizations do not mind spending more money in exchange for quality performance. Apple suits the wishlist, and iCloud is used to store data and transfer without hassles.
Amazon Drive or AWS
Nowadays, Amazon is stepping into every industry with quality features and options. AWS or Amazon web services are a huge hit and push back many big players in the market. The widespread storage tool is found for both computers and mobile phones. 
Like other cloud applications, Amazon drive also gives an option to store documents, videos, audios, pictures, and so on in a beautiful interface. The app lets you transfer the data from one device to another device through different sources. There is nothing special about the app but enables you to utilize the maximum amount of options easily.
Dropbox
Dropbox has over 500 million consumers using some of the best cloud apps for organizations. Dropbox provides a wide range of stores and share options among colleagues and clients with a single link. Though this option can be found in other tools, it has dominated its competitors because of the user-friendly process.
The CloudCloud based tool is one of the first options in the market. Hence, it is understood that the application has a loyal list of users and followers. The only disadvantage of the app is its limited storage option. By paying a certain amount of money, you can increase the storage size. 
SalesForce
Plenty of folks claim that SalesForce is the best CRM available in the world because of internal tools. The platform consists of multiple tools that support functionalities related to sales, ecommerce, marketing, service, etc. 
If the platform offers so many options under one roof, it is bound to reach consumers quickly. They are partners of multiple service providers to make the consumers use the maximum amount of applications efficiently. Sales force is one of the best cloud apps for organizations because of efficiency.
Therefore, users prefer using salesforce to enjoy personalized sets of tools in one single platform at low costs.
Conclusion
Cloud-based applications have been on the rise for a long time because of user requirements. Not every CloudCloud based tool can help you in performing the desired task. You need to know the features before using it because it lets you take maximum mileage of options.
You need to check for a reputed cloud service provider who can take up the responsibility of offering essential elements. Pqube is one of the reputable organizations that provide complete cloud solutions for small and large-scale organizations.